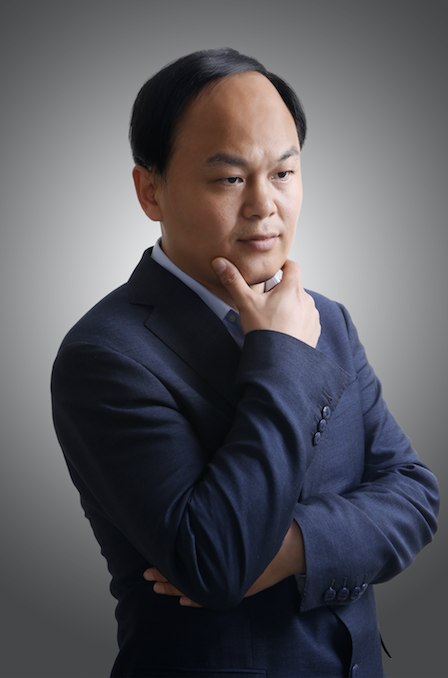 Mr. LI Zhongkui
Patent Attorney, Partner
Member of Expert Committee of LED Industry Patent Alliance
Expert of Intangible Assets Management and Protection Association of Guangdong Province
◆Career Experience:
Researcher in Chinese Academy of Sciences for 2 years
Patent Manager in Haier Group for 2 years
Intellectual property forensic appraisal institution for 3 years
Patent attorney in Beijing IP Firm for more than 10 years
Mr. Li Zhongkui is experienced in patent agent, scientific research, judicial identification and IP management of enterprises. He utilizes these experiences for better development and implementation of enterprise patent strategy, for better communication with technical inventors, for better protection with full range of intellectual property of enterprises.
He has handled about 100 cases of patent application and about 20 cases of patent reexamination, invalidation and litigation. He has provided patent agent service for Datang Telecom, Alibaba, BOE, ZTE and so on. One of patent invalidation cases was selected as Top 10 Case of 2012 by Patent Reexamination Board. In an administrative petition, he successfully discharged an invalidation decision which has been selected as Top 10 Case and reversed an examination standard of the Patent Reexamination Board.
He has ever been invited to provide patent training by domestic famous enterprises such as Haier Group, Hisense Group, Fiberhome network, Chery, WISDRI, Huake laser, and Japan Patent Agent Association, Japan electric chemical Co., Ltd. He was also invited to attend the Expert Seminar on the Fourth Amendment of Patent Law held by SIPO. He knows patent rules in US, EP and JP very well.
◆Working Language: Chinese, English
◆Publication:
Analysis of Patent Practice, Intellectual Property Press, 2012-8
◆Articles (a part):
 "Discussion on some proof-related problems of the patent invalidation and litigation", Li Zhongkui, China patent agency, 2007-12-31
 "How to deal with current troubles for pharmaceutical companies", Li Zhongkui, Chinese Journal of Pharmaceutical Technology Economics & Management, 2008-03-15
 "Benefit and disadvantage of disclosure in advance of patent application documents", Li Zhongkui, China patent agency, 2008-06-30
 "How to prevent the risk as an alleged infringer in production of the ANDA", Li Zhongkui, Chinese Journal of Pharmaceutical Technology Economics & Management, 2008-11-15
 "Division and Scope Confirmation of Technical Characteristics in Patent Infringement Litigation", China Invention & Patent, 2008-11-16 (which is adopted as judgment rule of court)
 "The difference of different claims perceived in patent invalidation", Li Zhongkui, China patent agency, 2008-12-31
 "Comparison and combination of trade secret and other protection of intellectual property", Li Zhongkui, Guo Yonghong, Electronics Intellectual Property, 2010-02-15
 "Recognition and identification of Trade Secret", Li Zhongkui, Guo Yonghong, China patent agency, 2010-03-31
 "Interpretation of security review and its effect on patent applications strategy", Li Zhongkui, Guo Yonghong, research of patent law (2009), 2010-07-01
 "Analysis of functional technical characteristics", Yi jiling, Li zhongkui, Electronics Intellectual Property, 2010-08-15
◆Typical Cases
Regarding No.0821498.9 CN patent application, he successfully responded to the rejection reason of insufficient specification and new matter due to amendment and made the application registered.
Regarding No.98813338.5 CN patent, he was in charge of invalidation and administrative lawsuit over 6 years. Related patent products have annual sales in China exceeding 10 billion Chinese yuan.
Regarding No.97126347 CN patent, he handled the patent infringement suit which was sued after the expiration date of the patent right and the dispute over this case had continued for eight years.
Regarding No.00122332.1 CN patent, he successfully invalidated this patent on behalf of the defendant in the patent infringement suit.
Regarding No.02123502.3 CN patent, he successfully maintained the invalidation of the patent on behalf of the patent owner in the patent invalidation trial.
Regarding utility models and designs related to "military magnifier", he succeeded in achieving settlement of the parties in infringement litigation under a situation that the feature comparisons were almost consistent.
Regarding No.200930134194.4 CN design, on behalf of the invalidation requester in the patent invalidation trial case, he asserted the reason that the design did not satisfy the provisions of Article 9 of the Patent Law, which were all supported by the patent judge committee and successfully invalidated this design. As a key point of the trial decision, the partial fine differences and the attaching and detaching of conventional items do not have a noticeable effect on the overall effect of the design.
Regarding four designs related to soy milk manufacturing machines, on behalf of Huzhou Laiwu Company, he not only claimed invalidation against the other party as a requester, but also responded to an invalid claim from the other party as the patent owner. As a result, all the designs of Huzhou Laiwu Company were maintained, and all the designs of the other party were invalidated. Therefore, he maximized the interests of the customer.